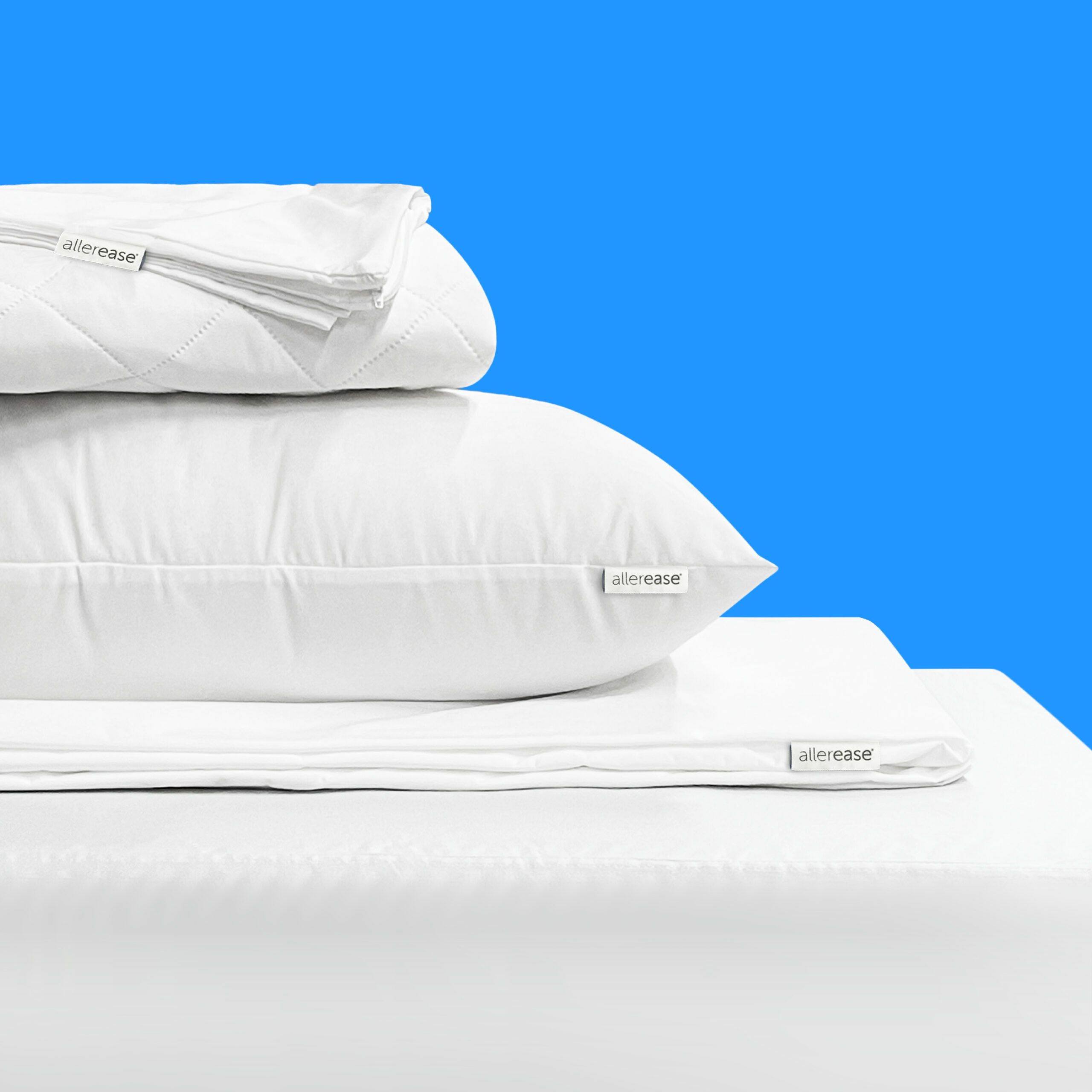 Why Allergen-Barrier Products Are Essential Amid Worsening Allergy Seasons
"By 2100, researchers estimate the pollen season could start up to 40 days earlier, last 19 days longer, and annual pollen emissions in the U.S. could increase by 40 percent."
"By 2100, researchers estimate the pollen season could start up to 40 days earlier, last 19 days longer, and annual pollen emissions in the U.S. could increase by 40 percent."
Summary:
Warmer global temperatures are extending and intensifying allergy seasons
Bedding collects irritants that can exacerbate allergy symptoms
AllerEase allergen-barrier bedding is key to managing symptoms
There are lots of things detracting from a good night's rest, but if you're an allergy sufferer, you may be two times more likely to have insomnia than individuals without allergies. Considering new research showing allergy seasons are getting longer and more intense, getting a good night's rest as an allergy sufferer may feel daunting. Fortunately, blocking indoor irritants at the source by using allergen-barrier bedding products can help those with allergies get better sleep.
Longer, More Intense Allergy Seasons Looming
New research from the journal Nature Communications indicates climate change is intensifying allergy season. By 2100, researchers estimate the pollen season could start up to 40 days earlier, last 19 days longer, and annual pollen emissions in the U.S. could increase by 40 percent. For those already impacted by seasonal allergies, managing symptoms will become increasingly critical year-round. Read more here.
How Allergies Impact Sleep
Allergies can impact nearly every aspect of life including at night. Those who suffer from allergies may have more trouble falling asleep and staying asleep thanks to pesky symptoms such as sneezing, congestion, watery eyes and an itchy nose. Routine poor sleep can increase your risk of other chronic conditions such as heart disease, obesity and type 2 diabetes, according to the CDC.
Finding Relief with Allergen-Barrier Products
Your mattress, pillow and other fiber-filled bedding items have the tendency to collect dust mites, pollen, pet dander and other irritants that trigger allergy symptoms. If you're affected by allergies, incorporating allergen-barrier products such as mattress and pillow protectors to block out allergens is vital, especially among worsening allergy seasons. Read more here.
Why AllerEase is the Right Choice
When it comes to choosing the right products, AllerEase – America's No. 1 allergen-barrier bedding brand – is the smart choice. AllerEase uses tightly woven fabrics to fully encase pillows and mattresses blocking 99.9% of allergens. What's more, while most allergen-barrier bedding on the market is woven down to 13 microns, AllerEase's specialty designed fabric takes it a step further by going down to six microns. For context, pollen grains are typically 30 microns in diameter, dust mites are 20 microns in diameter and pet dander can often be less than 10 microns in diameter. AllerEase's tightly woven fabric makes it extremely tough for allergens to pass through, collect in bedding, and haunt your slumber.  If you're an allergy sufferer, allergen-barrier bedding products are increasingly important to everyday management and relief. Explore AllerEase's wide range of mattress and pillow protectors and other key products here.
References: